Karamursel American School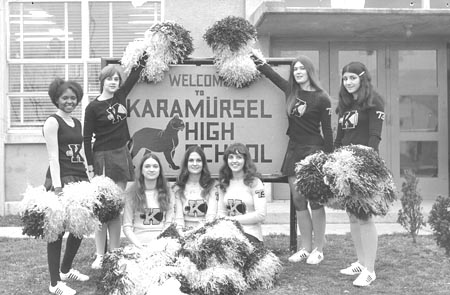 Reunion Website
---
The last Karamursel reunion was held June 11-15, 2003 at the Sahara Hotel and Casino in Las Vegas.
The next reunion is scheduled to be held in conjunction with the Overseas Brats Homecoming 2007 Reunion in Grapevine, Texas August 2-5, 2007. Details and registration information can be found at:
http://www.overseasbrats.com/Homecoming.asp
If you are interested in upcoming reunions and you are not on our email list (now with more than 180 names), send an email message to me at dcouncil@imt.net and I'll notify you with the details as they become available. Links are also available below on earlier reunions and other KAS related stuff.
David Councill
KHS Class of 74
Email: dcouncil@imt.net
---
Additional Links:
Reunion 2003
Reunion 2001
Reunion 1999
Reunion pictures from Ralph's digital camera
Vintage Karamursel
Karamursel Yearbook online (Paul Dion's Karamursel site)
Dormie Christmas card photo 1973