KHS Reunion - Friday Night
The first scheduled reunion event was Friday evening. Attendance was 81 people for the dinner gathering. In the picture below, Mark Lyon and his sister Jeanna talk with Bob Carrier and Debbie Adcox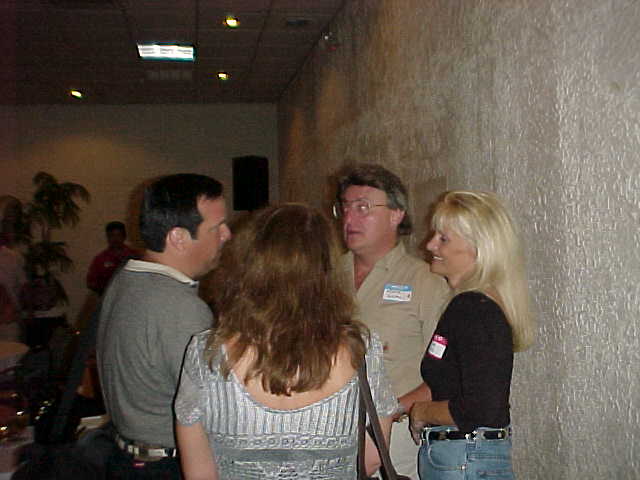 The following picture is Brenda Blankenship Wyatt and her husband Harvey (seated). I believe the person leaning over is Ples Kujawa.
At the table, Nan Bishop is in the pink, Paul Dion is the one in the plaid shirt, and to the right in the blue is Carol Bundick.
At the table in the picture below is Joyce in the black dress, her daughter and friend trying to make sense of it all. And Mike Sharp to the left and seated next to him is Rick Feller. Mike Smith is also at the same table to the right.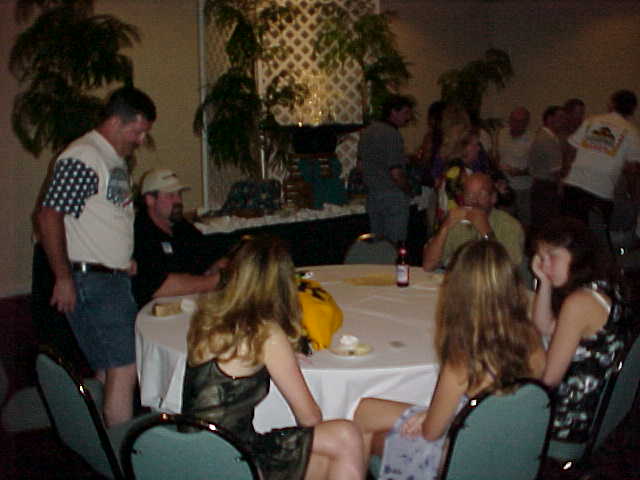 Below, from left to right, is Jo Keggler Morgan, Mike Sharp, and Rick Feller.
Karen Butler Jones smiling at one of Bobby Dryer's comments? Mike Pehacek in thecenter.
Below - standaing is Tanya Abreau and Mark Lyon. Seated, left to right, are Hersh and Judy Neher (Kelly's parents), KHS music teacher Sam Alexander, and Bob Carrier.
Below is Kelly Neher and Debbie Adcox
Robin Bennett makes a late entry.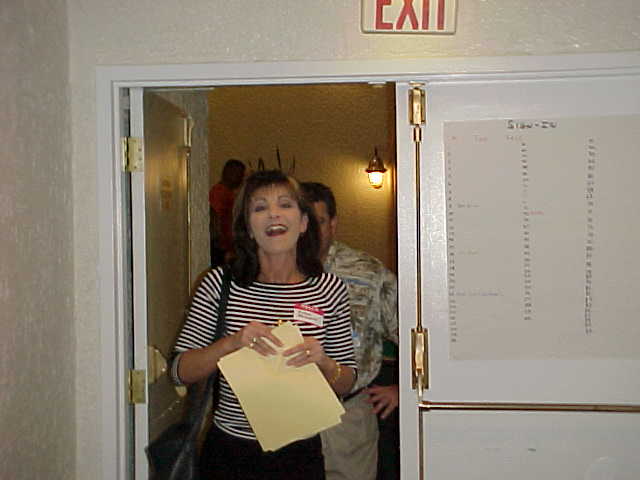 Robin Bennett, her brother Gene, and Kristy Kourdan Weiss.
Gina Giovannini as she arrives. Greeted by Brenda Blankenship.
More pictures from Friday night gathering