Buyukuda 1973
These are pictures taken on a trip to the island of Buyukuda, near Istanbul. This was a dorm sponsored trip taken in the fall of 1973.
Buyukuda was actually a tourist island. There were no motorized vehicles allowed so people either had to walk or use animal transport. Actually, there were motorized go-karts, at least, as I have a picture below.
Most of the pictures I took there are of general sites and interesting architecture. I had learned early in my Turkish photography days that taking pictures of people was considered rude - some of the locals believed that pictures captured the soul.
This is a picture of the ferry dock. The ferries ran from Yalova and Istanbul. Some of us would take frequent trips on the weekend by bus to Yalova where we could catch the early morning ferry to Istanbul.
I believe this is a view of the southeatern section of Istanbul as seen from the ferry to Buyukuda.
This Turkish sailor was undoubtedly pondering the western decadence displayed by my fellow dormies to the left.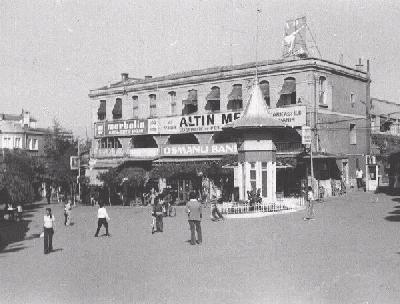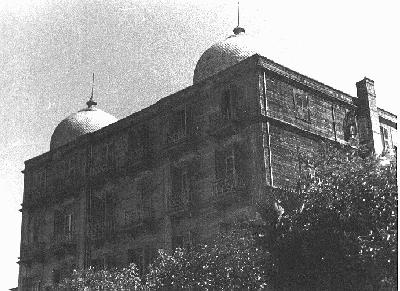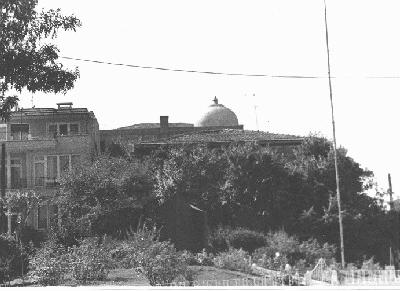 Perhaps the only motorized vehicles on the island were these go-karts at an amusement there. I was probably using a slower speed film, causing the motion blur during Joe Edgett's ride.
---
---
Now that I finally have my own scanner, I still have some more pictures to add. I may have lost some pictures unless I only shot four or five rolls of film while I was in Turkey. So I don't have much left.
I'll be adding the only color pictures I took in Turkey soon. These are pictures of the area around Gorme, Turkey in the central part of the country. It was noted for the houses that were carved out of the sandstone hills by persecuted Christians in the first centuries after the crucifiction.
And I have a fair amount of black and white shots taken during a trip to Greece in December of 1973 that I'll eventually scan and post.
Then there is the more contemporary pictures that I have taken over the past twenty years with my 35mm Pentax. These pictures include wilderness areas I have backpacked into, mountains I have climbed, and archaeological sites. A couple of those pages will be up soon, time permitting.
For comments, send an email to dcouncil@imt.net.

Homepage - http://www.imt.net/~dcouncil
---
Copyright © 1997 David Councill. All rights reserved.
Revised: February 07, 1998.